This small sculpture by contemporary jeweler Leah Meleski (American, b. 1985) is a clever use of the teapot form as wearable art. The sculpture is actually composed of a set of jewelry. It disassembles into two bracelets from the teapot handle and body, an earring from the spout, a brooch from the lid, and a pendant from the base. Additional pieces such as the brooch fastener and necklace chain are stored inside a vellum teabag alongside the teapot.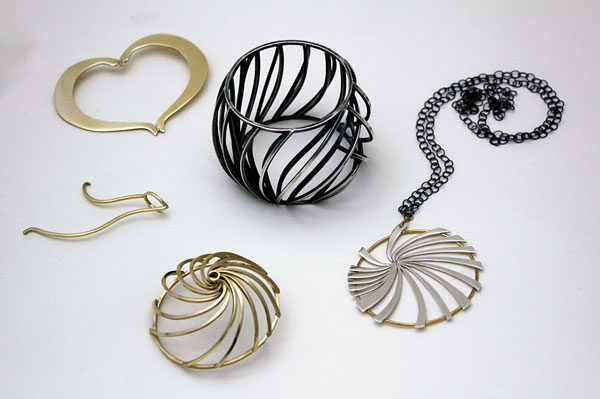 Like many of Meleski's jewelry designs, this sculpture and jewelry set incorporates both clean, geometric lines and figurative imagery into an inventive form. Meleski currently lives and works as a studio artist and an art teacher in Jamaica Plain, MA, USA.
Further Reading:
Leah Meleski's official website.